Alden Mills
Alden—a humble leader with abundant charisma and a teacher's heart—brings his three levels of Unstoppable Leadership to life so people, leaders, and organizations at every level can succeed sooner, more consistently, and with greater impact.
People from around the world have benefitted from his keynotes, training, and courses on success, leadership, team-building, and workplace culture.
-Senior Vice President, State Farm
Inspiration
Outstanding! Alden spoke to our leadership team at a time when inspiration and drive were imperative. His ability to transfer the discipline of being a SEAL and that of the entrepreneur was AMAZING! He did an unbelievable job in preparing everyone to roll up their sleeves and charge through the remainder of the year with absolute commitment. I would highly recommend Alden to anyone who is looking to take their business to the next level!
-National Sales Manager, LG Electronics/Healthcare Division
Riveting Storyteller
Alden was a true professional, and a joy to work with—from pre-call to his keynote to a private dinner event. He's the best storyteller I've ever heard and he ties powerful takeaways to his stories. Alden delivered a keynote perfectly-tailored to our organization—from using our language to relating his stories to the challenges we face along with a framework to use on Monday morning. I highly recommend him!
-Founding Partner, Jamesbeck
Custom-Tailored
Alden does an amazing job at captivating and motivating his audience. It's as if he's speaking directly to you while delivering his presentation. He curated and tailored his message so it was specific to our client base and worked with us to ensure he was adding value. Alden is a genuine leader who uses his tremendous ability to story tell to make you feel UNSTOPPABLE!
-Vice President, Communications & Executive Engagement, Oracle
Immediate Takeaways
Alden was an incredible addition to our sales kickoff meeting. He invested time to learn our business and delivered a compelling narrative that connected with everyone who had the privilege to watch him. But it wasn't just what he said, his delivery was also impeccable and drew everyone in. This is difficult to do in a virtual environment, but Alden did so masterfully. I would recommend him for any event, but make sure you invest the time to brief him properly so you get the full benefit of his bespoke service and your audience walks away ready to roll.
-Senior Vice-President Worldwide Sales, Professional Solutions, Dassault Systèmes
Highly Dynamic
Every year, we invite a motivational speaker for the final day of our worldwide sales kickoff. We expect this speaker to inspire the team and set the tone for a strong start to the year. Alden delivered. He was all that and more. His storytelling skills are powerful and unparalleled! Not only is Alden a highly dynamic speaker, but he came to our conference a day early to meet our extended teams and crafted his message to our audience and our moment. He invested himself and became a meaningful contributor to our mission. We felt it. We will forever remember Alden as a unique and moving experience. Yes, a great speaker and a perfect choice for our kickoff. But, also an authentic, genuine person willing to take the extra step to redefine best in class. Perhaps, this is what Navy SEALs are trained to do? Not sure how we are going to top this next year!
-HR Director, Pilgim's
Best of the Best
We've hired a lot of speakers – one of the most recent was Chris Hadfield – what Alden delivered blew every past speaker we've had out of the water!
Be Unstoppable
The three levels of Unstoppable Leadership
Unstoppable Mindset
Leading yourself to embrace change, overcome obstacles, and find success regardless of situation or environment.
Unstoppable Teams
Leading others to work better together, innovate, and accomplish more than they set out to achieve.
Unstoppable Culture
Leading organizations through a culture of happiness, continual improvement, and perpetual high performance.

It's time to level up
Learn the mindset and techniques to succeed beyond what you, your team, and organization thought was possible.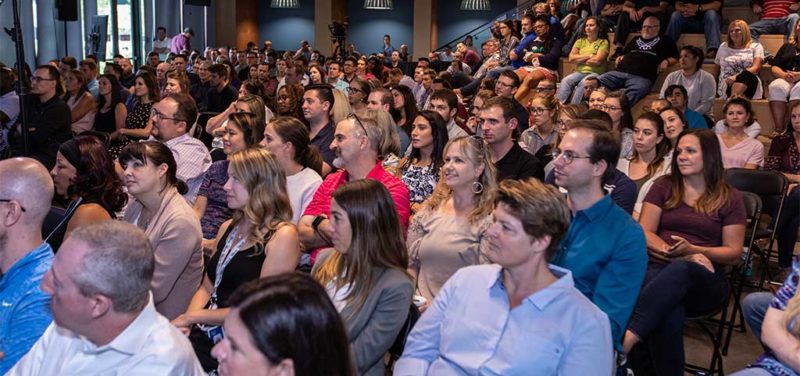 Do you struggle with:
A limiting mindset
Reaching goals
Driving high performance from your team
Building a congruent culture
Do you want to:
Surpass your personal and organizational goals
Overcome challenges
Have your team achieve their greatest levels of success
Create a culture of constant, repeatable success