Hi, I'm Alden Mills
I'm going to be your swim buddy—Navy SEAL speak for your teammate. I'm here to help you succeed. There is no greater pleasure that I get than from helping others, their teams, and organizations go beyond what they originally thought was possible.
With over 40 years of success in different environments—sports, military, business, nonprofits, and community action groups—I know the rules for success are universal.
It starts with how you lead yourself and ends with how you serve others.

Three levels of UNSTOPPABLE Leadership
These principles of success are what I call the three levels of Unstoppable Leadership:
Level 1: Unstoppable Mindset
Level 2: Unstoppable Teams
Level 3: Unstoppable Culture
The techniques I share are the ones I've used throughout my life—from leading Navy SEALs to creating an Inc. 500 company to leading communities, and most importantly, raising my four boys.

We are all born to Be UNSTOPPABLE, but UNSTOPPABLE is a Choice.
If you think about everything we do in life, it comes down to three things:
The decisions we make
The actions we take as a result of those decisions
How we serve others
I am living proof that success is available to everyone, not just a chosen few. So how do we lead ourselves and others?
Join me and let's find out.
Alden Mills is on a mission to help 100 million people
BE UNSTOPPABLE
40 years of experience failing and succeeding.
With more than 40 years of experience failing and succeeding in a vast array of different environments from sports, military, and business to nonprofits and community action groups, he learned success is driven by one vital factor—leadership—of oneself and others.
The first person Alden learned to lead was himself.
As a weak child with asthma, doctors insisted he limit physical activity and avoid sports. Instead, with the mindset instilled in him by his mother that "no one defines what you can and can't do, but you," he went on to become a National Collegiate Champion rower, earning Gold and Silver medals at the Olympic Festival, and a Navy SEAL who was top of his class.
Alden's personal successes.
As Alden achieved personal successes, he repeatedly grew into leadership positions. He became captain of his collegiate rowing team, was promoted three times to Navy SEAL platoon commander, and ranked #1 platoon commander each time.
From a young age he amassed notebooks of invention drawings.
One of those ideas became the wildly popular Perfect Pushup and today he holds over 40 patents worldwide.
Global fitness powerhouse.
He turned a single invention into a global fitness powerhouse in over 70 countries with multiple products, leading Perfect Fitness to become the fastest-growing consumer product company in the country, with over $95 million in sales in just three years. He has since founded and served on multiple companies' boards in retail hard goods, consumable products, and service-based businesses.
Unstoppable Leadership
Along the way, Alden cultivated a methodology that develops people into congruent and authentic leaders who successfully build teams and create cultures that are unstoppable regardless of the situation, industry, or environment.
Today Alden Mills is known as one of the leading business thinkers in America and spends his time helping others learn and implement the three levels of Unstoppable Leadership. Through speaking, coaching, writing, board advisory, and teaching, Alden helps people acquire the mindset, tools, and actions required to accomplish more than they thought was possible.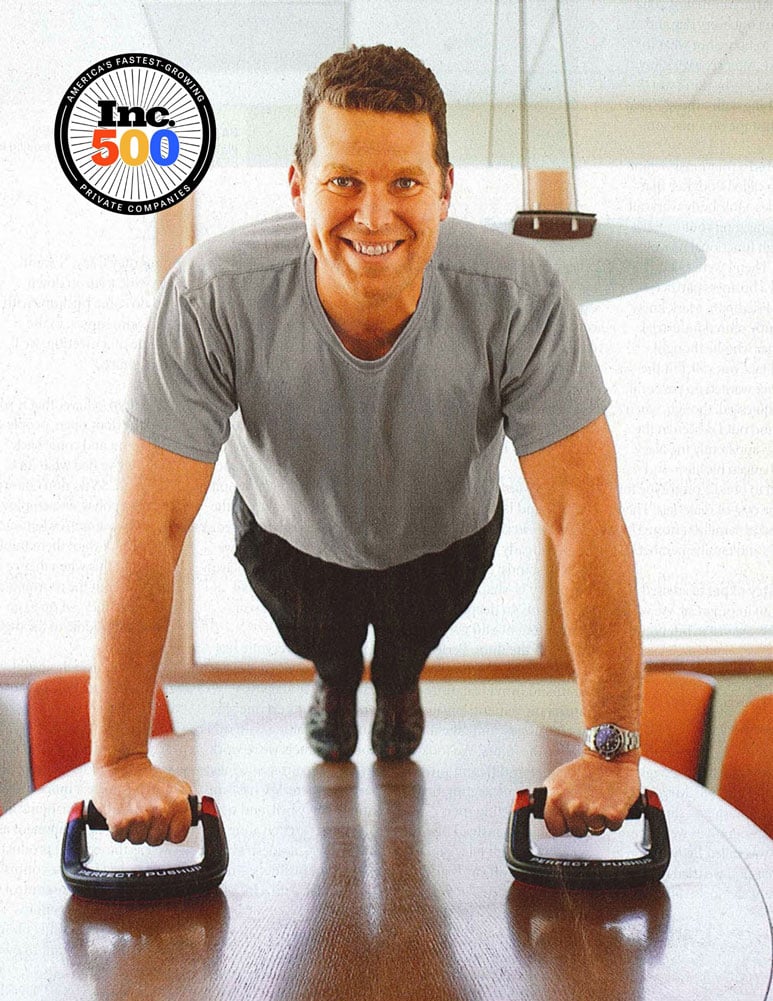 BE UNSTOPPABLE Now
Explore Alden's Services
CEO/President
Residential Mortgage Services, Inc.
My sincerest thanks for the outstanding presentation you gave at my company's Annual Sales Awards and Recognition meeting this year. You worked with my entire team to craft exactly the message I wanted the salespeople to hear. It was absolutely exceptional, and our sales staff loved it.
Chief Commercial Officer
Ultragenyx Pharmaceuticals
Alden's talk and workshop were highly engaging and motivating. He used rich, authentic stories to convey important concepts around team dynamics and leadership, keeping the entire audience fully engaged the whole time. He was eager to learn about our organization's unique circumstances during the planning phase, and to tailor his approach accordingly. I would highly recommend leaders and organizations work with Alden to strengthen their team dynamics, as his work gets to the core of what every team and organization needs to thrive.
VP of Sales
F.W. Webb
In our five years of putting on conferences, Alden was head and shoulders above our past speakers. He's a fantastic storyteller who tied his messaging directly back to our company and our dealers. He cares, and it shows. I'd hire again!
President, Senior Housing
Collain Healthcare
I've been in this business for 27 years and I have to say that Alden's message was a powerful one. His keynote was customized from beginning to end by incorporating our brand messaging and tailored with a framework to help my associates and our customers face the challenges of their current business environment. Alden's message was so powerful and resonated so well with my associates and our customers that I recommend to other companies that they need to hear it too! Alden lives his messaging: He is All In, All the Time!
CEO
Premier Financial Alliance
Alden delivered exactly what we hoped for and more. He's authentic, spoke from the heart, and tailored his speech to include our conference theme as well as key leaders of my team. He arrived early and stayed late. His extra efforts made the difference. Alden's speech connected with the hearts and the minds of my sales organization, and it showed with a rousing standing ovation. We'd hire him again!
VP/Footwear Sales
Ariat International
Alden has a unique and powerful gift of understanding his audience and making an emotional and lasting impression. He set the tone for our entire our sales meeting. Alden's ability to communicate his real-life experiences as a successful entrepreneur and a Navy SEAL, and package them in a way that is relevant to our culture and challenging business needs, was invaluable. Alden was phenomenal!